Innovative CoolSculpting is a fat cell diminishing treatment created to sculpt and mold the body by freezing tough fat without resorting to more invasive procedures. The technique employs the application of regulated cooling, also known as cryolipolysis, to freeze fat cells so they may be organically expelled from your body to create a thinner silhouette. At Basile Plastic Surgery in Naples, FL guided by aesthetic plastic surgeon Dr. Andrea Basile, we offer advanced CoolSculpting to help you realize your plastic surgery goals without the invasiveness of a surgical operation. Schedule an appointment for more information about CoolSculpting and find out if this treatment is the right one for you.
CoolSculpting Reviews
"I'm so excited that my hair stylist recommended Dr Basile & his wonderful staff. I recently moved to the area & have been using the same providers in Atlanta for many years. I needed a Dr with strong expertise for Botox treatment & a highly skilled aesthetician with solid experience. Dr Basile was fantastic. He's very personable & skillfully applied Botox to get great results. Julienn (aesthetician) is very knowledgeable about skin & effective treatments. I have very sensitive skin & she provided a facial that helped my skin stay healthy with any damage. In addition, I had CoolSculpting performed by Amber Roberts. She also has strong skills & experience. She took the time to explain the entire process & answer all of my questions. I couldn't be happier with my results. The office/treatment rooms are very comfortable & convenient to get to. Thanks to the whole staff!"
- L.B. /
Google /
Mar 01, 2018
"Dr. Basile's office is wonderful! The staff are super attentive and understanding. I love getting my Botox here, he does such an amazing job, I always leave happy! I had Coolsculpting done here as well and my results are amazing on my tummy! I can't wait to come back for more treatment on my other trouble spots!! A++"
- K.C. /
Google /
Mar 01, 2017
"Linda Samuels was my cool sculpting technician. I was extremely impressed with her knowledge of the human anatomy and her professionalism. I only received one treatment and got back into my workout routine. I am amazed at my results and recommend this procedure to those who can not lose that last little bit as well as those just starting their journey to a healthier self."
- C.M. /
Google /
Jul 29, 2019
"Hoping CoolSculpting is Worth It - Naples, FL - I'm 5'4" and 115 llb. However, I fluctuate between 113-118 lobs. I went to an event on CoolSculpting at Dr. Basile's office. The rep from Zeltiq, who makes CoolSculpting gave a presentation. I use to be a medical representative, so before I went to the event, I read case studies and detailed information about CoolSculpting and I came to the event with a lot of questions which the representative answered really well. Afterwards, I had a one on one consultation about the areas of my body I was unhappy with (Upper Abdomen, Lower Abdomen, and Back Flanks/Hips). Unfortunately, the big applicator (CoolMax) was to big for my lower abdomen, so they will be using 2 small applicators (CoolCore) in replace of the CoolMax on my lower abdomen. Then they will be using 2 small applicators for my upper abdomen and 2 applicators on my hips. To get the best results, I need to do the same area twice on my hips. Going to schedule Coolsculpting in a week after I lose a couple pounds. Updated on 17 Apr 2015: Before pictures, day of CoolSculpting at Basile Plastic Surgery Updated on 17 Apr 2015: Before pictures . Day of procedure Updated on 18 Apr 2015: Feeling great. No pain. I've been wearing spanx since I had the procedure and drinking a lot of water. Looking forward to seeing the results in a few months. Going to have my flanks done in a week. Updated on 13 May 2015: It's only been 3 1/2 weeks since I had Coolsculpting on my lower and upper abdomen and my Flanks (love handles). I have been following a strict diet and I started a new exercise routine on the treadmill. I'm thrilled with the results. I can see a huge difference! My stomach is flatter and my love handles have diminished. I believe the combination of Coolscultping, eating healthy and exercising has been 100% worth the investment. Updated on 22 Jun 2015: I had photos taken today. Here are some pictures from 2 months after I had Coolsculpting"
- 4. /
RealSelf /
Oct 17, 2021
Previous
Next
While this minimally invasive technique has shown to be fruitful with individuals of different age groups, those who will benefit the most from CoolSculpting:
Maintain a healthy body weight
Struggle with difficult areas of fat that don't respond to exercise and diet efforts
Maintain a healthy, active lifestyle
Do not desire or are not good candidates for more invasive procedures
Have sensible outlooks for the results of their procedure
Following your initial appointment with Dr. Basile to organize your CoolSculpting treatments, your first procedure will be planned. During your procedure, a gel pad and the CoolSculpting handpiece is used on the predetermined area and cryolipolysis will start. The cooling technology, delivered by the applicator, will begin to attack and paralyze the fat. You will likely experience a cold sensation at the time of your procedure, but this does not typically create pain. Because the CoolSculpting applicator uses suction to pull the targeted fat cells toward the predetermined treatment area, you should prepare to experience a small amount of pulling or stinging, but these will be completely normal sensations.
Since CoolSculpting is noninvasive, you can expect to return to standard activities following your procedure. Most often, patients can return to school or work immediately after your treatment. Symptoms of the treatment can include bruising, swelling, stinging, redness, and discomfort of the treated site. These symptoms are short lived and usually fade in the days after your treatment. Expect to notice results within three weeks, while you will see the most obvious and dramatic results 1 – 3 months following your CoolSculpting procedure.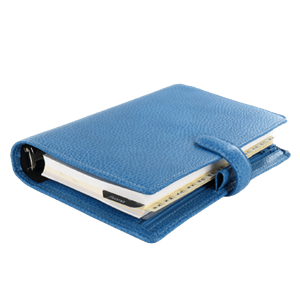 There is no perfect body and each of us has things we wish to change, such as specific areas of fat that will not respond to exercise and a healthy diet. Due to technological advances, it is no longer necessary to decide between dealing with the undesired fat and undergoing liposuction. Basile Plastic Surgery is excited to offer Naples, FL patients CoolSculpting procedures to minimize sections of difficult fat without invasive procedures for a smaller, tauter shape. Schedule a consultation with Dr. Andrea Basile to find out if you qualify for CoolSculpting or whether a different treatment would better help you meet your aesthetic goals.
Related Procedures