About Breast Augmentation
Breast augmentation surgery is a procedure that redefines the breasts to result in a fuller look. It is generally known to be one of the most desired cosmetic surgeries, providing women who dislike their breasts effective opportunities for improvement. With the help of implants or fat from the patient's body, this enhancement surgery improves breast shape and size, and results in an appealing and youthful outcome. Naples, FL aesthetic plastic surgeon Dr. Andrea Basile is experienced in implementing this treatment and performs numerous breast augmentations every year. When you have your consultation at Basile Plastic Surgery, Dr. Basile will assess your aesthetic desires and concerns and inform you of all of the choices available, while also customizing a treatment plan to meet your personal goals.
The decision to go through with mammoplasty (breast aug) surgery is a personal one for women. If you are thinking about having this procedure, it is essential you do it for yourself and nobody else. Ideal candidates should be healthy with breasts that are fully developed and be the proper age to have implants. Individuals who are unhappy with the size and shape of their chest because they seem shapeless could benefit from this cosmetic breast treatment. Moreover, if your breasts have changed due to aging, nursing, or weight loss, this cosmetic treatment can give them life with increased fullness. It is a welcomed option for those who work out with weights or have little to no original breast mass.
During your initial consultation with Dr. Basile, the appropriate implant will be selected based on your body size and shape, as well as the results you wish to achieve. Implants for augmentation are made in an assortment of shapes, sizes, profiles, and textures — each of which is considered carefully in order to reach the desired appearance. Still, the most commonly used implant types are silicone or saline, both widely popular and approved by the Food and Drug Administration (FDA). An important fact is that those considering implants made with saline must be 18 years old, while patients must be a minimum of 22 years old in order to undergo treatment with silicone. Other considerations include a form-stable implant known as a gummy bear implant and fat grafting (known as a fat transfer). In addition to the type of implant used, there are other distinct factors to decide.
Breast implant size is distinguished based on the cubic centimeters (CCs) of saline or silicone used. To pick the right volume, Dr. Basile will measure how much native breast tissue exists and the size you hope to achieve. In the operating room, it is normal for Dr. Basile to temporarily switch out various implants to get a better idea on a suitable fit.
Implants come in either a teardrop or round shape. Both of these shapes are widely used; however, most of our patients decide on a round implant. It generally looks and feels more natural while adding a fullness to the top of the breast that a large percentage of patients look for.
Implant profile equates to how far out the implant looks (projection). In other words, this is what is visible from the side angle. Most projections include low to extra high ranges.
We understand all of the considerations may be overwhelming, but agreeing on the appropriate implant is somewhat easy once the patient's desires are understood during the consultation. These considerations, coupled with the expertise of Dr. Basile help to ensure the anticipated outcome is met.
Breast Augmentation Reviews
"Breast augmentation was something that I had been thinking about since my third daughter was born 19 years ago. But as a stay at home mom/wife, it just never seemed to be "the right time". I waited, patiently, until at last the timing was right! I did a lot of research and talked to many people. Dr. Basile was one of three Plastic Surgeons that I met with before making my final decision. From my initial consultation, I knew that I had found my plastic surgeon.Dr. Basile and his entire staff are nothing short of exceptional. First impressions are everything… when I arrived at the office, which by the way, was beautiful, clean and smelled AMAZING, I was greeted by Ashley, the patient care coordinator. She immediately made me feel comfortable with her welcoming smile. She put me in a consultation room where we talked for a bit and then she said Dr. Basile would be right in… and I don't think I even waited five minutes to see him.The time everyone took with me was amazing, I never once felt rushed. Dr. Basile is a highly skilled surgeon with a good eye. I had done my research and when I went to my appointment I knew EXACTLY what I wanted. He listened as I explained, in detail, what I hoped my end result would be, then he offered his suggestions on what he thought would give me the best results.At my pre-op appointment he thoroughly explained the procedure and technique. Went through all of the medications and recovery, discussed any questions I had, and again, went through all of my "wish photos" that I showed him. From the time I had my consultation until now I called (or emailed) several times, I had a gazillion questions and Ashley was always patient, kind, courteous and professional. She ALWAYS made me feel like there was no silly question and regardless of how busy she was, I felt as if she was my very own personal patient coordinator, like I was their only patient.Finally - SURGERY DAY! I arrived at the surgery center at 6:30am. Feeling nothing more than excited! Dr. Basile came in, drew on my chest with a marker, and asked me again if I had any questions. Enter Operating Room, (ok, NOW maybe I'm feeling nervous) sleepy time, Dr. Basile "working his magic", wake up, feel fine, go home. Took meds as prescribed. Saw Dr. Basile first thing the next morning.The meds made me sick, (which is typical for me) but as far as pain, I really didn't have any. I also didn't have ANY bruising, not at all. I followed Dr.'s orders exactly as they were given to me. I had a "slight" complication, which was absolutely NO FAULT of Dr. Basile or the surgery center, (it was something that would have happened regardless of who my surgeon was) Dr. Basile handled it in a way that eased my mind. He's not a "wait and see" doctor, when I called to say something was wrong, he had me in his office that day, even though I had just seen him 2 days prior. I saw him every few days for the next 2 weeks, then once a week for 2 months after that. I am now a little over 6 months post up, doing great and have very minimal scars already, and they will still continue to heal. I'm beyond happy with my results.I could go on and on, but the bottom line is Dr. Basile gave me exactly what I asked for. My Experience with Dr. Basile and his staff was exceptional. I highly recommend Basile Plastic Surgery."
- Anonymous /
RateMDs /
Apr 25, 2018
"Dr Basile did my breast augmentation over a year ago I truly am blessed to have been under his care, I had brain surgery for hydrocephalus He took precautions and eased my anxiety fear . I had tubular breasts which made me lack self confidence I don't know the people on here who have rude things to say but I do know the Dr Basile who did my surgery was kind understanding and had an incredible bed side manner his staff was wonderful as well I am very satisfied with my results and I appreciate his time and services."
- A.B. /
Google /
Jun 13, 2020
"A Doctor Who Shines Above the Rest - Wonderful experience with Dr. Basile. I met with three doctors prior to my breast augmentation and Dr. Basile made me feel the most comfortable and addressed my specific needs better than anyone. He will not try to sell you something you are not looking for. His explanations of expectations are so thorough it made me feel at ease and confident in the procedure. 10 years later I'm still in love with what he did for me and the service I received. I did under muscle incision at crease. I've breastfed two babies since and I'm so happy I didn't wait to get them done until after kids."
- I. /
RealSelf /
May 10, 2021
"I have recently got my breast augmentation through Dr. Basile, and I had the greatest experience! All of my questions where answered and Dr.Basile is very thoughtful and thorough with everything. I can't explain how much this experience has changed my life in a positive way! I will continue sending people to Dr. Basile because I truly believe he has your best interest in mind. Truly in good hands !"
- K.W. /
Yelp /
Nov 03, 2022
"Dr. Basille and his assistant Marissa have been absolutely fabulous. After researching extensively for a good surgeon for breast augmentation and a tummy tuck, I finally chose Dr. Basille due to his extensive knowledge, his politeness and honesty. I loved his no frills approach and how thorough he was. He listened and went over all my options in detail. The cosmetic industry is overwhelming and choosing a cosmetic surgeon can be daunting and tiresome. So I am hoping by leaving this review and being so exhilarated by my results, I have done the hard work for so many. If you want a meticulous Dr who will make you look amazing look no further."
- A.L. /
Google /
Mar 16, 2023
Previous
Next
Incision placement, as well as implant location, are discussion points that are generally made ahead of surgery. During breast augmentation, the chosen incision is created and then the appropriate breast implant will be placed into its position. There are two techniques that may be chosen for implant placement. These are either under the pectoral muscle or behind the breast tissue but over the pectoral muscle. Where to insert the breast implant depends on varying factors including the overall type and size of the implant, along with the expertise of Dr. Basile. No matter where the incision is placed, scarring is generally minimal. Placement and location are based on your implant size, activity level, and body type.
Breast augmentation is an outpatient procedure with the patient under general anesthesia. Following the incision, the implant chosen for enhancement will be moved through the incision opening and deposited into a pouch surgically created and then secured into its correct position. Once the implant is in position, the incision is carefully secured with skin adhesives or sutures. Each patient will be taken to a private recovery space and observed and monitored prior to being released. You will be instructed to continue wearing a recovery compression bra to help reduce swelling. Several days after surgery, the bruising and swelling will begin to slowly go away, and the breasts will start to look and feel normal as they fall into their new position. A large percentage of patients can engage in everyday activities within a few days; however, physical exertion such as exercise should be delayed for a minimum of a couple of months. Cosmetic breast surgery results in gorgeous outcomes that feel and appear both normal and natural. This procedure oftentimes can be a life changer for many women, offering them the opportunity to feel more comfortable in their own skin.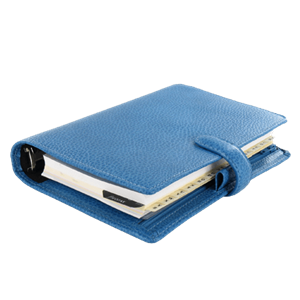 Related Procedures
Breast enhancement surgery with implants is well sought out for many excellent reasons. This cosmetic surgery is considered safe and creates amazing aesthetic results. With numerous available considerations, you can have the bustline you have always wanted. Basile Plastic Surgery is pleased to offer this proven surgery, and we welcome you to learn more. Contact us in Naples, FL to make your initial consultation with Dr. Andrea Basile.