About Breast Reduction Surgery
Abnormally large breasts can create social, functional, and physical challenges for women. Furthermore, uneven and very large breasts can lead to self-confidence issues and overall embarrassment as well as pain in both the neck and back. Dr. Andrea Basile is an aesthetic plastic surgeon in Naples, FL who continues to help countless women get back their confidence and feel more comfortable through surgical reduction of the breasts. This aesthetic surgery at Basile Plastic Surgery removes excess breast fat and skin as well as unhealthy tissue to redefine and reshape the breasts to a smaller, more balanced size. Breast reduction surgery also reshapes the size of the nipples/areolas and moves them so they are symmetrical with the new size. In most situations, a breast lift can be implemented to produce a more taut and younger-looking appearance.
If you are challenged with extremely large and heavy breasts that create obstacles in your everyday life, cosmetic breast reduction may be what you need to get the contour you wish for. Breast reduction is helpful for women who experience constant worry or find it difficult to live a fulfilled and active life because of the weight of their breasts. If you also deal with consistent skin inflammations or irritations (as well as back or neck pain), breast reduction surgery can eliminate these medical conditions. It's crucial patients are at a normal weight and choose a trained surgeon like Dr. Basile who listens to their desired outcome and has the aptitude to create a pleasing and natural appearance.
Breast Reduction Reviews
"Dr. Basile is AMAZING! His staff is also great. Thank you so much to Christina for helping me during this long drawn out process with the insurance and everything that went along with it! His PA, I cant remember her name, was such a delight to work with. I'm only about a week and a half post opp but I already love my results. I had a breast reduction which took me from a H to a nice set of D's (; I couldn't be more happy with my results and Dr. Basile and his team. Thank you!!!!!!!"
- T.R. /
Google /
Oct 29, 2019
"Dr Basile did my breast augmentation over a year ago I truly am blessed to have been under his care, I had brain surgery for hydrocephalus He took precautions and eased my anxiety fear . I had tubular breasts which made me lack self confidence I don't know the people on here who have rude things to say but I do know the Dr Basile who did my surgery was kind understanding and had an incredible bed side manner his staff was wonderful as well I am very satisfied with my results and I appreciate his time and services."
- A.B. /
Google /
Jun 13, 2020
"A Doctor Who Shines Above the Rest - Wonderful experience with Dr. Basile. I met with three doctors prior to my breast augmentation and Dr. Basile made me feel the most comfortable and addressed my specific needs better than anyone. He will not try to sell you something you are not looking for. His explanations of expectations are so thorough it made me feel at ease and confident in the procedure. 10 years later I'm still in love with what he did for me and the service I received. I did under muscle incision at crease. I've breastfed two babies since and I'm so happy I didn't wait to get them done until after kids."
- I. /
RealSelf /
May 10, 2021
"I have recently got my breast augmentation through Dr. Basile, and I had the greatest experience! All of my questions where answered and Dr.Basile is very thoughtful and thorough with everything. I can't explain how much this experience has changed my life in a positive way! I will continue sending people to Dr. Basile because I truly believe he has your best interest in mind. Truly in good hands !"
- K.W. /
Yelp /
Nov 03, 2022
"Dr. Basille and his assistant Marissa have been absolutely fabulous. After researching extensively for a good surgeon for breast augmentation and a tummy tuck, I finally chose Dr. Basille due to his extensive knowledge, his politeness and honesty. I loved his no frills approach and how thorough he was. He listened and went over all my options in detail. The cosmetic industry is overwhelming and choosing a cosmetic surgeon can be daunting and tiresome. So I am hoping by leaving this review and being so exhilarated by my results, I have done the hard work for so many. If you want a meticulous Dr who will make you look amazing look no further."
- A.L. /
Google /
Mar 16, 2023
Previous
Next
Surgical breast reduction is an outpatient process and is conducted with the patient under general anesthesia. The timing of surgery depends on a variety of factors, including the complexity of the incision, the general reduction technique, and, finally, how much reduction is required. The areola and nipple area repositioning is also a factor. For most patients, liposuction is required for fat and tissue elimination to reduce the breast size. During the private consultation, all of these aspects are addressed with Dr. Basile. The topic of scarring is also scrupulously examined and talked through as it is likely to occur. However, surgical skill and advanced techniques have led to a noticeable reduction in the visibility of scarring. Based on the intricacy of the size and overall reduction, either an inverted-T or a straight line (vertical) incision will be incorporated. Breast fat and tissue will then be removed, and the existing skin and tissue will be pulled tight and secured.
Once surgery has been completed, you will be monitored closely in our comfortable recovery facility and then discharged home to begin the healing process. A small, tube-like draining device is usually inserted near the incision area to reduce bleeding and swelling. A compression bra will be put in place for a few days that will boost blood circulation to the breasts during the immediate recovery. In a month or so, the breasts will position themselves and settle, and the post-surgery effects will disappear. A vast selection of our patients at Basile Plastic Surgery say they feel relieved, lighter, and more reassured. Following surgical breast reduction, you can enjoy the clothes you could not wear before and feel enthusiastic about your new contour. Keep in mind it is important to maintain a healthy body weight so the outcomes are not affected in a negative way.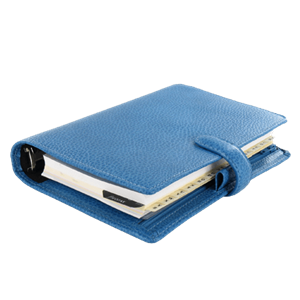 Smaller Breasts, Larger Life
Dr. Basile has helped so many women regain their body, mind, and spirit, leading to a more engaging life with surgical reduction of the breasts. During the consultation at Basile Plastic Surgery, Dr. Basile will go over all of the steps to attain your aesthetic desires and tailor a customized surgical plan to fit your goals. Please call our office in Naples, FL to understand more about this life-changing breast reduction surgery.
Related Procedures