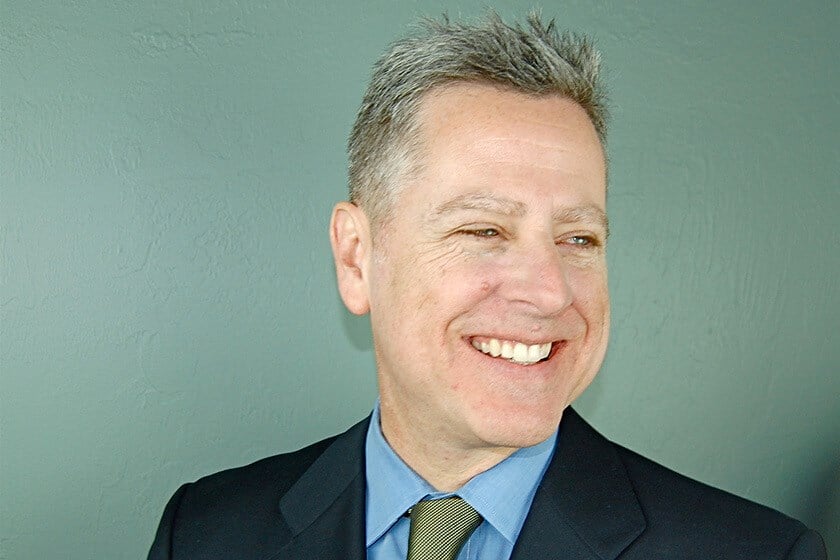 Dr. Andrea Basile is a board-certified aesthetic plastic surgeon who operates out of his private practice in Naples, FL. With over twenty years of experience, he is able to focus his attention on the aesthetic rejuvenation of the face, breast, and body. His exceptional skill, relentless training, and innate artistic eye have made him one of the nation's leading cosmetic surgeons. Dr. Basile is a talented researcher, teacher, and mentor, and his goal for every patient is to achieve the most beautiful and natural-looking results possible.
View My CV
Dr. Basile is passionate about providing comprehensive treatments that rejuvenate the entire face and body. Facial procedures are an important part of his practice; he offers the innovative first face procedure that combines a mini facelift and fat transfer to create a fully restored, custom facial appearance with beautiful results. Some of the top surgical options that he offers are breast augmentations, lifts, revisions, and reductions as well as tummy tucks, liposuction, and Brazilian butt lifts. Dr. Basile and his staff also provide nonsurgical procedures, including CoolSculpting, laser skin resurfacing, chemical peels, and FDA-approved injectables such as BOTOX, Dysport, Restylane, and Kybella.
Dr. Basile received his medical degree and completed his plastic surgery residency at Georgetown University in Washington, D.C. He pursued his residency in general surgery at Harvard University's New England Deaconess Hospital and then plastic surgery research at Harvard's Massachusetts General Hospital. Dr. Basile was accepted as a visiting fellow in aesthetic surgery with Dr. Ivo Pitanguy (in Rio de Janeiro), an international pioneer of modern plastic surgery. Before coming to Naples, Dr. Basile was appointed as an Assistant Professor of Plastic Surgery at Boston University School of Medicine and an attending surgeon at the Boston Medical Center.
Achievements & Affiliations
Dr. Basile is honored to have been a part of the following societies and is continually seeking out new opportunities to further his passion and knowledge in the industry:
American Society of Plastic Surgery
American Society of Aesthetic Plastic Surgery
American Medical Association
Florida Medical Association
Collier County Medical Society
Florida Society of Plastic Surgery
Dr. Basile was born in New York City and spent most of his early career in the New England area. He and wife Ericka have two spirited children, Julia and Nicolas. Outside of his professional goals, Dr. Basile enjoys spending time with his beautiful family under the Naples, FL sun.
Reviews
"Breast augmentation was something that I had been thinking about since my third daughter was born 19 years ago. But as a stay at home mom/wife, it just never seemed to be "the right time". I waited, patiently, until at last the timing was right! I did a lot of research and talked to many people. Dr. Basile was one of three Plastic Surgeons that I met with before making my final decision. From my initial consultation, I knew that I had found my plastic surgeon.Dr. Basile and his entire staff are nothing short of exceptional. First impressions are everything… when I arrived at the office, which by the way, was beautiful, clean and smelled AMAZING, I was greeted by Ashley, the patient care coordinator. She immediately made me feel comfortable with her welcoming smile. She put me in a consultation room where we talked for a bit and then she said Dr. Basile would be right in… and I don't think I even waited five minutes to see him.The time everyone took with me was amazing, I never once felt rushed. Dr. Basile is a highly skilled surgeon with a good eye. I had done my research and when I went to my appointment I knew EXACTLY what I wanted. He listened as I explained, in detail, what I hoped my end result would be, then he offered his suggestions on what he thought would give me the best results.At my pre-op appointment he thoroughly explained the procedure and technique. Went through all of the medications and recovery, discussed any questions I had, and again, went through all of my "wish photos" that I showed him. From the time I had my consultation until now I called (or emailed) several times, I had a gazillion questions and Ashley was always patient, kind, courteous and professional. She ALWAYS made me feel like there was no silly question and regardless of how busy she was, I felt as if she was my very own personal patient coordinator, like I was their only patient.Finally - SURGERY DAY! I arrived at the surgery center at 6:30am. Feeling nothing more than excited! Dr. Basile came in, drew on my chest with a marker, and asked me again if I had any questions. Enter Operating Room, (ok, NOW maybe I'm feeling nervous) sleepy time, Dr. Basile "working his magic", wake up, feel fine, go home. Took meds as prescribed. Saw Dr. Basile first thing the next morning.The meds made me sick, (which is typical for me) but as far as pain, I really didn't have any. I also didn't have ANY bruising, not at all. I followed Dr.'s orders exactly as they were given to me. I had a "slight" complication, which was absolutely NO FAULT of Dr. Basile or the surgery center, (it was something that would have happened regardless of who my surgeon was) Dr. Basile handled it in a way that eased my mind. He's not a "wait and see" doctor, when I called to say something was wrong, he had me in his office that day, even though I had just seen him 2 days prior. I saw him every few days for the next 2 weeks, then once a week for 2 months after that. I am now a little over 6 months post up, doing great and have very minimal scars already, and they will still continue to heal. I'm beyond happy with my results.I could go on and on, but the bottom line is Dr. Basile gave me exactly what I asked for. My Experience with Dr. Basile and his staff was exceptional. I highly recommend Basile Plastic Surgery."
Anonymous
RateMDs
"A Doctor Who Shines Above the Rest - Wonderful experience with Dr. Basile. I met with three doctors prior to my breast augmentation and Dr. Basile made me feel the most comfortable and addressed my specific needs better than anyone. He will not try to sell you something you are not looking for. His explanations of expectations are so thorough it made me feel at ease and confident in the procedure. 10 years later I'm still in love with what he did for me and the service I received. I did under muscle incision at crease. I've breastfed two babies since and I'm so happy I didn't wait to get them done until after kids."
I.
RealSelf
"If you're looking for exceptional work in a welcoming and professional atmosphere, Basile Plastic Surgery is the office for you. After working with Dr. Basile for almost ten years in the operating room, I opted for his level of expertise when I decided to have three different surgical cosmetic procedures by him over the last three years. I've worked with several plastic surgeons in my profession and I chose Dr. Basile based on his dedication to his patients, his genuine concern for our well being, his experience, outstanding outcomes, and his bedside manner. Ashley and Marissa are kind and compassionate and he couldn't have a couple of better ladies to greet and help care for his patients. They all make you feel like you're their priority."
K.S.
Yelp
"First I want to say Dr. Basile's assistants, Marisa and Ashley are sweet and welcoming. They are always there for you and make you feel important and that you matter. Dr. Basile is an amazing surgeon. He takes his time, explains every procedure and process in laymen's terms and genuinely cares. I was referred by a friend and have referred friends myself. I had a major procedure and he was there with many follow-up appointments to oversee my progress. I highly recommend him and the whole practice!"
B.H.
Yelp
"I have recently got my breast augmentation through Dr. Basile, and I had the greatest experience! All of my questions where answered and Dr.Basile is very thoughtful and thorough with everything. I can't explain how much this experience has changed my life in a positive way! I will continue sending people to Dr. Basile because I truly believe he has your best interest in mind. Truly in good hands !"
K.W.
Yelp