Regardless of what some individuals may think, double chins are really created by too much fat around the neck. During liposuction of the neck at Basile Plastic Surgery, Dr. Andrea Basile will suction away the stubborn fat around the submental region that is detracting from your appearance. This helps to minimize the jowls and the presence of the double chin. Liposuction of the neck creates a more distinguished jawline and throat, and creates a smooth appearance by strengthening muscles and manipulating soft tissue. Neck liposuction can alleviate small and large pockets of fat and can be utilized for large treatment areas as well as small ones. It's an exciting alternative for Naples, FL individuals who dream of a thinner neckline and more defined jaw.
Reviews
"Breast augmentation was something that I had been thinking about since my third daughter was born 19 years ago. But as a stay at home mom/wife, it just never seemed to be "the right time". I waited, patiently, until at last the timing was right! I did a lot of research and talked to many people. Dr. Basile was one of three Plastic Surgeons that I met with before making my final decision. From my initial consultation, I knew that I had found my plastic surgeon.Dr. Basile and his entire staff are nothing short of exceptional. First impressions are everything… when I arrived at the office, which by the way, was beautiful, clean and smelled AMAZING, I was greeted by Ashley, the patient care coordinator. She immediately made me feel comfortable with her welcoming smile. She put me in a consultation room where we talked for a bit and then she said Dr. Basile would be right in… and I don't think I even waited five minutes to see him.The time everyone took with me was amazing, I never once felt rushed. Dr. Basile is a highly skilled surgeon with a good eye. I had done my research and when I went to my appointment I knew EXACTLY what I wanted. He listened as I explained, in detail, what I hoped my end result would be, then he offered his suggestions on what he thought would give me the best results.At my pre-op appointment he thoroughly explained the procedure and technique. Went through all of the medications and recovery, discussed any questions I had, and again, went through all of my "wish photos" that I showed him. From the time I had my consultation until now I called (or emailed) several times, I had a gazillion questions and Ashley was always patient, kind, courteous and professional. She ALWAYS made me feel like there was no silly question and regardless of how busy she was, I felt as if she was my very own personal patient coordinator, like I was their only patient.Finally - SURGERY DAY! I arrived at the surgery center at 6:30am. Feeling nothing more than excited! Dr. Basile came in, drew on my chest with a marker, and asked me again if I had any questions. Enter Operating Room, (ok, NOW maybe I'm feeling nervous) sleepy time, Dr. Basile "working his magic", wake up, feel fine, go home. Took meds as prescribed. Saw Dr. Basile first thing the next morning.The meds made me sick, (which is typical for me) but as far as pain, I really didn't have any. I also didn't have ANY bruising, not at all. I followed Dr.'s orders exactly as they were given to me. I had a "slight" complication, which was absolutely NO FAULT of Dr. Basile or the surgery center, (it was something that would have happened regardless of who my surgeon was) Dr. Basile handled it in a way that eased my mind. He's not a "wait and see" doctor, when I called to say something was wrong, he had me in his office that day, even though I had just seen him 2 days prior. I saw him every few days for the next 2 weeks, then once a week for 2 months after that. I am now a little over 6 months post up, doing great and have very minimal scars already, and they will still continue to heal. I'm beyond happy with my results.I could go on and on, but the bottom line is Dr. Basile gave me exactly what I asked for. My Experience with Dr. Basile and his staff was exceptional. I highly recommend Basile Plastic Surgery."
- Anonymous /
RateMDs /
Apr 25, 2018
"First I want to say Dr. Basile's assistants, Marisa and Ashley are sweet and welcoming. They are always there for you and make you feel important and that you matter. Dr. Basile is an amazing surgeon. He takes his time, explains every procedure and process in laymen's terms and genuinely cares. I was referred by a friend and have referred friends myself. I had a major procedure and he was there with many follow-up appointments to oversee my progress. I highly recommend him and the whole practice!"
- B.H. /
Yelp /
Jul 28, 2022
"If you're looking for exceptional work in a welcoming and professional atmosphere, Basile Plastic Surgery is the office for you. After working with Dr. Basile for almost ten years in the operating room, I opted for his level of expertise when I decided to have three different surgical cosmetic procedures by him over the last three years. I've worked with several plastic surgeons in my profession and I chose Dr. Basile based on his dedication to his patients, his genuine concern for our well being, his experience, outstanding outcomes, and his bedside manner. Ashley and Marissa are kind and compassionate and he couldn't have a couple of better ladies to greet and help care for his patients. They all make you feel like you're their priority."
- K.S. /
Yelp /
Jun 03, 2022
"A Doctor Who Shines Above the Rest - Wonderful experience with Dr. Basile. I met with three doctors prior to my breast augmentation and Dr. Basile made me feel the most comfortable and addressed my specific needs better than anyone. He will not try to sell you something you are not looking for. His explanations of expectations are so thorough it made me feel at ease and confident in the procedure. 10 years later I'm still in love with what he did for me and the service I received. I did under muscle incision at crease. I've breastfed two babies since and I'm so happy I didn't wait to get them done until after kids."
- I. /
RealSelf /
May 10, 2021
"Very thorough consultation. Great doctor, he answered my questions, he put me at ease and I am looking forward to my surgery."
- Anonymous /
Healthgrades /
Apr 19, 2021
Previous
Next
Ideal candidates for neck liposuction at Basile Plastic Surgery are individuals interested in eliminating excess fat from beneath their jawline to reveal a more youthful appearance. Large and small pockets of fats can be successfully removed. Women and men who maintain a healthy routine with proper diet and exercise regimen are most likely to maintain lasting results. If you suffer from sagging or excess skin under your jawline, you may be an ideal candidate for skin tightening surgery as a standalone procedure or in conjunction with neck lipo.
For neck lipo, Dr. Basile will use a suctioning device called a cannula to suction away the pockets of fat through a very small incision beneath the jawline. Sometimes, he will choose the tumescent technique, where an anesthetic medication is mixed with another solution and utilized during the surgery to help reduce bleeding. The incision is then carefully sutured together with small stitches. Neck lipo can be performed on its own, but many individuals choose to have it completed along with another surgery, such as skin tightening, to meet their aesthetic goals.
At Basile Plastic Surgery, neck liposuction is completed under general anesthesia as an outpatient procedure and does not take a long period of time to perform. Patients may be recommended to wear compression garments following their surgery to help control swelling. Recovery times can vary and could be lengthened if other cosmetic procedures were completed in conjunction. Maximum results will be noticed in the few months following, but patients may be instructed not to put weight on the treatment area for the first week. Since the incision site is small, scarring is usually minimal and easy to conceal.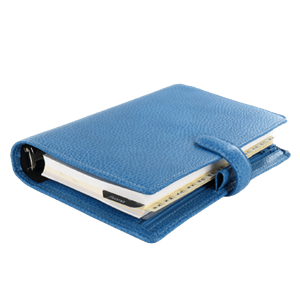 Say Goodbye to Unwanted Fat
Neck liposuction is an excellent way to eliminate difficult pockets of fat from the neck, defining the jawline and freeing you of an unattractive double chin. Our practice is always thrilled to help Naples, FL patients gather more pride in their body image by offering a number of aesthetic procedures. Dr. Basile is devoted to working with you to provide the outcome you desire. To find out more about neck liposuction or to arrange for a consultation, call Basile Plastic Surgery right away.
Related Procedures