A person's eyes are a beautiful feature of the face that deserves to be visible, but sometimes an excess of skin around the eyes can produce a tired and unflattering facial appearance. Naples, FL aesthetic plastic surgeon Dr. Andrea Basile uses eyelid surgery (known as blepharoplasty) to reduce loose skin and rejuvenate the lower or upper eyelid, creating a look that appears softer and rejuvenated. So many men and women receive eyelid surgery at Basile Plastic Surgery to eliminate saggy eyelids, leading to improved functionality and facial appearance. Blepharoplasty, whether lower or upper, creates a more awakened appearance and can produce subtle yet noticeable improvements. We can tailor your eyelid surgery to meet your individual concerns and desires.
Upper or lower blepharoplasty is a facial cosmetic enhancement that is performed on both women and men. At your first visit, treatment options will be explained by Dr. Basile based on your areas of concern that need to be corrected. Generally, ideal candidates wish to correct excess, drooping skin and folds that exist on the top eyelid or bloated skin just under the bottom eyelid. These irregularities can cause functional and vision difficulties that can get in the way of normal, everyday activities. For a more awake look, blepharoplasty may be the appropriate surgery for you. If you have hanging skin that folds over on the upper eyelid or bags under the eyes, blepharoplasty can treat this to provide you with a more youthful appearance.
Eyelid Surgery Reviews
"Dr. Basile is a fantastic surgeon, a true artist. He totally reshaped my seriously drooping eyes, which look like they did forty years ago. His staff, his caring manner and his concern with every detail of my recovery and my result were exceptional. I would recommend him for any procedure you are contemplating. Before I went into the operating room, one of the nurses told me, "He does beautiful work," and she was completely accurate."
- Anonymous /
Healthgrades /
Aug 21, 2017
Previous
Next
Depending on the type and complex nature of the eyelid surgery, some form of anesthesia will be provided. Eyelid surgery may be done on the top eyelid by itself, under or on the bottom eyelid, or a blend of both eyelids. Dr. Basile will tailor the look of your eyelids to create the most appealing outcome for your unique facial appearance.
Upper
Upper eyelid surgery assists in decreasing the folds of skin that impair vision to produce a more awakened and appealing look. The incision point is often placed along the lid crease to excise loose skin. Dr. Basile usually employs a volume-neutral technique, which involves rearranging the subcutaneous fat contour rather than removing a lot of the fat to preserve the skin's youthfulness and prevent the eyelids from looking hollow.
Lower
Eyelid correction on the lower lid is performed to improve puffy and bulging skin beneath the lower lid. In most cases, an incision is carefully made along the lash line to surgically remove tissue and fat, and the skin is subtly lifted to allow for a softer, flatter look. Dr. Basile always adds to the lower blepharoplasty an anchoring stitch in the outside corner to protect the lower lid's youthful contour (canthopexy), and if needed, also transfers fat under the tear trough to help smooth out the skin.
Blepharoplasty of the upper or lower eyelid can take up to two hours considering whether both eyes or one is treated. After this outpatient surgery, you should plan about a week to recover and rest at home. A cold compress can assist in reducing discomfort, swelling, and bruising. The outcomes from eyelid surgery may last a decade or longer, but, while they are long lasting, aging does not stop. To maintain your surgical outcomes, other nonsurgical cosmetic treatments at Basile Plastic Surgery such as fillers, peels, and laser procedures can be added to create a youthful-looking appearance.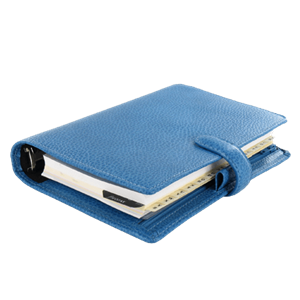 If you find it difficult to see or apply makeup due to folds of skin protruding from the upper lid or are challenged by bulging bags below your eyes, then upper or lower eyelid surgery at Basile Plastic Surgery may be the answer for you. This enhancement can allow you to look and feel refreshed and youthful. We welcome you to get in touch with our office in Naples, FL to learn more and schedule a consultation with Dr. Andrea Basile.
Related Procedures