Even though you may have been able to smile, frown, laugh, and make other facial expressions without concern when you were younger, you may now be realizing that the facial wrinkles caused by these expressions are staying, even after your face has relaxed. These lines are actually called dynamic wrinkles and they're caused by the overuse of the facial muscles that make them stay contracted, forming etched lines in the skin. Xeomin is an injectable wrinkle relaxer that, like BOTOX, periodically relaxes the facial muscles with a strain of purified botulinum so your wrinkles appear smoother and softer. At Basile Plastic Surgery in Naples, FL, we provide a number of aesthetic and dermatology procedures similar to Xeomin nonsurgical wrinkle relaxing treatments. Arrange for a consult with aesthetic plastic surgeon Dr. Andrea Basile for more information about Xeomin.
Reviews
"Breast augmentation was something that I had been thinking about since my third daughter was born 19 years ago. But as a stay at home mom/wife, it just never seemed to be "the right time". I waited, patiently, until at last the timing was right! I did a lot of research and talked to many people. Dr. Basile was one of three Plastic Surgeons that I met with before making my final decision. From my initial consultation, I knew that I had found my plastic surgeon.Dr. Basile and his entire staff are nothing short of exceptional. First impressions are everything… when I arrived at the office, which by the way, was beautiful, clean and smelled AMAZING, I was greeted by Ashley, the patient care coordinator. She immediately made me feel comfortable with her welcoming smile. She put me in a consultation room where we talked for a bit and then she said Dr. Basile would be right in… and I don't think I even waited five minutes to see him.The time everyone took with me was amazing, I never once felt rushed. Dr. Basile is a highly skilled surgeon with a good eye. I had done my research and when I went to my appointment I knew EXACTLY what I wanted. He listened as I explained, in detail, what I hoped my end result would be, then he offered his suggestions on what he thought would give me the best results.At my pre-op appointment he thoroughly explained the procedure and technique. Went through all of the medications and recovery, discussed any questions I had, and again, went through all of my "wish photos" that I showed him. From the time I had my consultation until now I called (or emailed) several times, I had a gazillion questions and Ashley was always patient, kind, courteous and professional. She ALWAYS made me feel like there was no silly question and regardless of how busy she was, I felt as if she was my very own personal patient coordinator, like I was their only patient.Finally - SURGERY DAY! I arrived at the surgery center at 6:30am. Feeling nothing more than excited! Dr. Basile came in, drew on my chest with a marker, and asked me again if I had any questions. Enter Operating Room, (ok, NOW maybe I'm feeling nervous) sleepy time, Dr. Basile "working his magic", wake up, feel fine, go home. Took meds as prescribed. Saw Dr. Basile first thing the next morning.The meds made me sick, (which is typical for me) but as far as pain, I really didn't have any. I also didn't have ANY bruising, not at all. I followed Dr.'s orders exactly as they were given to me. I had a "slight" complication, which was absolutely NO FAULT of Dr. Basile or the surgery center, (it was something that would have happened regardless of who my surgeon was) Dr. Basile handled it in a way that eased my mind. He's not a "wait and see" doctor, when I called to say something was wrong, he had me in his office that day, even though I had just seen him 2 days prior. I saw him every few days for the next 2 weeks, then once a week for 2 months after that. I am now a little over 6 months post up, doing great and have very minimal scars already, and they will still continue to heal. I'm beyond happy with my results.I could go on and on, but the bottom line is Dr. Basile gave me exactly what I asked for. My Experience with Dr. Basile and his staff was exceptional. I highly recommend Basile Plastic Surgery."
- Anonymous /
RateMDs /
Apr 25, 2018
"Amazing staff , so friendly . Dr basile did an amazing job I'm so happy with my results . He did what was best for my health and results . I will recommend to anyone seeking a BA :)"
- B.L. /
Yelp /
Oct 31, 2023
"(Translated by Google) I highly recommend Dr. Basile he takes the time to listen, educate and recommend what's best for you. Highly skilled surgeon. His staff are very helpful of anything you need. Very happy with the results of all my procedures. Dr. Basile and his staff made me feel extremely comfortable and safe. Dr. Basile and his team have been very attentive to me, I have been with them for 14 years and I would never change Dr., he is very professional, he listens to you and answers all the questions and doubts you have, he recommends what is best for you, and the results are excellent. 100% recommended. (Original) I highly recommend Dr. Basile he takes the time to listen, educate and recommend what's best for you. Highly skilled surgeon. His staff are very helpful of anything you need. Very happy with the results of all my procedures. Dr. Basile and his staff made me feel extremely comfortable and safe. Dr. Basile y su equipo han sido muy atentos conmigo, tengo 14 años con ellos y nunca cambiaria de Dr., el es muy profesional, te escucha y responde todas las preguntas y dudas que tengas, te recomienda que es lo mejor para ti, y los resultados son excelentes. 100% recomendado."
- P.T. /
Google /
Apr 18, 2023
"Dr. Basille and his assistant Marissa have been absolutely fabulous. After researching extensively for a good surgeon for breast augmentation and a tummy tuck, I finally chose Dr. Basille due to his extensive knowledge, his politeness and honesty. I loved his no frills approach and how thorough he was. He listened and went over all my options in detail. The cosmetic industry is overwhelming and choosing a cosmetic surgeon can be daunting and tiresome. So I am hoping by leaving this review and being so exhilarated by my results, I have done the hard work for so many. If you want a meticulous Dr who will make you look amazing look no further."
- A.L. /
Google /
Mar 16, 2023
"I can't say enough good things about Dr.Basile and his entire office! From the moment you walk in you're greeted by smiling faces. I have had both disport and filler with Dr. Basile. I've been having both for many years and had it done at many places and he is by far the best with placement. I am extremely happy to have found him. He is very kind and makes you feel at ease. I have also seen both Diana for laser hair removal and Alissa for skin care. Between the three you have a an absolute dream team."
- E.R. /
Google /
Nov 28, 2022
Previous
Next
Xeomin helps to diminish the look of dynamic wrinkles on the face, including frown lines, forehead lines, Crow's feet, and smile and laugh lines. Ideal candidates for Xeomin are in good overall health, are not currently pregnant, and have never had an allergic reaction to any other botulinum toxin products, including BOTOX and Dysport. Speak with Dr. Basile at your consultation about your aesthetic goals, current medications, and medical history so he can create a Xeomin treatment plan that is specific to you.
Xeomin injections typically last around 30 minutes beginning to end and can be completed in our procedure room at the conclusion of your consultation. The parts of the face receiving treatment will be sterilized before Xeomin is gently injected with a dermal needle. The procedure is fast and generally does not cause great discomfort, so local anesthesia is not necessary but available upon request. Cold compresses and pressure will be applied to the site of the injections to prevent minor bleeding prior to your returning home.
You will be permitted to leave our facility after receiving your Xeomin injections to return to your daily activities; however, vigorous exercise should be skipped until the next day. We may recommend that you sleep in a slightly elevated position and apply cold compresses as needed to expedite recovery and results. After a Xeomin treatment, you may experience some bruising, swelling, and redness near the treatment areas, but this is no cause for concern and can be easily covered up with makeup. Many individuals will notice marked improvements 3 – 4 days following their Xeomin treatment lasting approximately three months. Repeat injections at Basile Plastic Surgery can be arranged to optimize your results.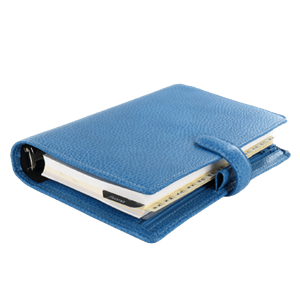 Aging comes with a few thrilling gifts, including experience and grace, but it sometimes brings along some undesired changes like facial wrinkles and lines. Release and smooth out dynamic facial wrinkles with Xeomin wrinkle relaxer treatments at Basile Plastic Surgery in Naples, FL. Set up a consultation now with Dr. Andrea Basile to make your specialized Xeomin treatment plan.
Related Procedures