Basile Plastic Surgery offers the most advanced methods to effectively eliminate fat from areas of concern on the body. Lipo, or liposuction, is a body enhancement surgery that reduces pockets of fat from the flanks, tummy, buttocks, and thighs to create a more contoured appearance. This fat removal surgery at Basile Plastic Surgery can be combined to treat multiple body parts. When we see you for your consultation, Naples, FL aesthetic plastic surgeon Dr. Andrea Basile will assess areas of your body you wish to address so you can attain your cosmetic surgery goals. We will strive to help you feel and look amazing.
Liposuction Reviews
"Awesome surgeon 👨🏼‍⚕️ with great bedside manners, who also listens to his patients... Office staff was professional and very nice.... Kimble & Ms. Diana (PA) were my favorites!! Can't wait to return for some liposuction!! I had a tummy tuck out of state and wasn't satisfied with the results of the healing of my incision what's so ever :-( My primary care MD suggested I consult with Dr. Basile and she assured me, he would be able to make my 1 year old incision look so much better!! And she was correct; I had the incision revision done 2 weeks ago and after my 2nd post op appt and I honored to say Dr. Basile incision closure techniques is absolutely magnificent!! It looks 💯 percent better after just 2 weeks😃 Talk about happy Thanks Doc!!"
- A.K. /
Google /
Mar 28, 2019
Previous
Next
Fat removal surgery is a terrific treatment for those who are at an ideal weight, but have troublesome areas of fat that are difficult to rid with even the most healthy lifestyle. Women and men interested in liposuction should have healthy skin because liposuction is not a treatment for stretched-out skin. It's also important to know that liposuction is not a solution for weight loss. Females undergoing liposuction should have no plans to become pregnant again as this may compromise the lasting outcome. At the time of your consult for surgery, Dr. Basile will set realistic expectations.
This treatment is completed in an outpatient setting using general anesthesia. A punch-hole incision is placed through the skin so a cannula can be inserted. The cannula is a special tool that makes it easier to work loose the fatty tissue that is being vacuumed out. After the chosen amounts of fat have been eliminated, Dr. Andrea Basile will seal the small incision. Based on the amount of sections being treated, your procedure may take several hours. In the separate area for recovery, your post-op nurse will assist you with managing any discomfort and look after your treated areas until you are discharged.
You may need to stay at home for recovery from liposuction surgery for several weeks based on the amount of sections treated and the amount of fat removed. It's typical to have bruising and swelling for one or two weeks, and you should have stitches taken out 7 – 10 days after surgery. The most important thing to do following any surgery is to give your body time to recover and rest. When you decide to go back to your job after your surgery, you should remember to minimize stress and strenuous activity. To increase your strength and stamina, try walking and light workouts as recommended by Dr. Basile. Remember, you may notice some improvements soon after your surgery, but it will take around 6 – 10 months until your new body contour and shape is complete.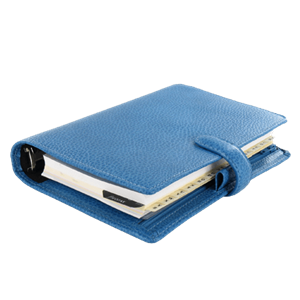 Fat removal with liposuction at Basile Plastic Surgery offers both women and men the chance to have bothersome fat diminished almost instantly. Without the help of liposuction, it can be frustrating to create the slimming outcomes you desire. We can recommend various alternatives for liposuction treatment depending on your individual desired outcome. We welcome you to get in touch with our office in Naples, FL and make your one-on-one consultation with Dr. Andrea Basile.
Related Procedures