A challenging side effect when getting older or losing weight is the development of excess skin. At Basile Plastic Surgery, we offer upper arm lift surgery (also called brachioplasty) as a treatment for people who cannot manage to tone or tighten the arm with natural methods. Excess skin from the elbow to the shoulder is very typical, particularly for people who are getting older or have lost significant amounts of weight. Dr. Andrea Basile, a Naples, FL aesthetic plastic surgeon, is very knowledgeable in fat removal and skin tightening methods. If you want to hear more information about how brachioplasty can enhance the physique of your upper arms, please contact us for an appointment at Basile Plastic Surgery today.
An upper arm lift is a plastic surgery that features advanced methods to contour and eliminate unwanted skin. If you are tired of hiding your bat wings and would prefer them to appear taut and trim again, you are a great candidate for an arm lift. You need to be in overall good health so that your skin will recover properly. Some of the most common issues for potential arm lift patients are excess, loose skin on their upper arms, plus minimal tautness of the skin. It is critical that you are at or close to a healthy, stable weight before your surgery.
Arm Lift Reviews
"Dr Basile is a true artist! - I could not be happier with the results of both my arm lift and tummy tuck surgeries with Dr Basile along with the care I received from Dr Basile and his staff! The results of both surgeries are life changers !"
- Anonymous /
Vitals /
Jan 22, 2017
"My Arm Lift Results Are Absolutely Amazing! - Naples, FL - See above under procedure review. Dr Basile is a true artist! I could not be happier with the results of this surgery and the care I received from Dr Basile and his staff!"
- M. /
RealSelf /
Dec 22, 2016
"My Arm Lift Results Are Absolutely Amazing! - Naples, FL - After losing over 100 pounds during the period of 2 years through calorie counting and exercise, I was left with a large amount of sagging skin and loose "junk" under my arms and tummy. I received several great plastic surgeon referrals from doctor friends and began interviewing various plastic surgeons as well as doing extensive research earlier this year. Once I met Dr Basile, I knew that I met the right doctor to give me my much needed transformation. I was impressed with Dr Basile along with his experiences with these procedures and his impressive credentials and certifications. I also appreciated Dr Basile's detailed and conservative nature and also how forthcoming and honest he was to me with respects to preparing for the surgeries and what to expect through every step of the process. I could tell right off that Dr Basile's priorities are for his patients and making certain that they are kept safe and healthy under his care. I met with another PS who insisted that he would do both surgeries at once and would not even give me an option to do the surgeries via 2 separate procedures. I had other PS including Dr Basile explain to me how much I would need my arms to pull myself up, and navigate after tummy tuck surgery. Now that I have had both surgeries, I can't imagine what this PS was thinking (other then himself) when suggesting this to me to have had everything done at once. I do believe there are many plastic surgeries that work well while being combined under one surgery, however and arm lift and a tummy tuck together would not be one of them in my opinion.I scheduled the arm lift procedure for August 17, 2016. The procedure was approximately 4 hours long. As one can see from my before photos (taken the night before my surgery) that I needed quite a bit of work done! I could not had been more impressed by the amount of excess "junk" Dr Basile removed along with his absolutely perfect, neat stitching of the wounds. I was sent home with a compression arm sleeve that fastened behind me similar to a bra. I disliked the compression sleeve, had some difficulty being comfortable sleeping with it, however I did order a few alternative items on my own and did not find anything that was good. One compression sleeve I ordered fastened in the front and was not good at all for me. I also tried wrapping myself in ace bandages with velcro fasteners at the end and they did tend to bunch and move around to much. The compression sleeves I was sent home with did turn out to be the very best available option. I did experience swelling, and some forearm pain especially the first few weeks, however it was all well controlled via the compression sleeves. I also firmly believe the compression sleeves allowed my scars to heal well and remain flat. I stayed on oxi cotton for approximately 4 days and then switched myself over to extra strength tylenol. I am using vitamin E in the mornings and Mederma PM in the evenings for my scars. I have recently noticed that the more time I spend applying the oil / creme and really massaging it into my skin, the quicker my scars are fading. I was able to do long walks at the local mall within 3 days of my surgery and I was back to the YMCA for lower body work outs at 4 weeks post op. I resumed aerobics and zumba classes at 6 weeks post op. I am now 3 months post op and feel great. I do have some numbness still in certain areas near the incisions, however all to be expected and I could not be more pleased with the looks of my new arms! I loved my arms so much that I had a tummy tuck done also by Dr Basile on November 2, 2016. The procedure results are drastic in the most wonderful way! I will post a separate review."
- M. /
RealSelf /
Dec 22, 2016
Previous
Next
In most cases, your upper arm surgery will be performed in an outpatient facility, except in cases where several cosmetic surgeries are to be performed at one time. An upper arm lift may be done with other surgeries (often completed at a facility with inpatient monitoring), including a tummy tuck, thigh lift, or mommy makeover — as long as Dr. Basile considers it appropriate. An upper arm lift is typically done with the patient under general anesthesia and can require a few hours to finish. The excess skin will be surgically removed starting at the elbow and continuing to the armpit. The incision will be placed to be as hidden as possible, although it will become a visible scar. In cases where liposuction is wanted to eliminate stubborn pockets of fat, this can be completed also. After the skin is pulled taut, it will be stitched together. You will have to care for the incisions by keeping them cleaned, covered, and supported with compression garments.
A typical recovery time frame may take an estimated two weeks with lots of rest. Give your body time to heal. You use your arms for almost everything, so most patients should slowly make their way back to their daily activities. If needed, a suture removal appointment will be scheduled about ten days following surgery. Compression garments must be kept on until you receive permission from Dr. Basile. For at least one month, all exercise and strenuous activity needs to be eliminated, except frequent, short walks. If you develop uncontrolled bleeding, excessive swelling, fluid buildup (hematoma), signs of infection, numbness in the hands of arms, or unusual scarring, please contact Basile Plastic Surgery for answers.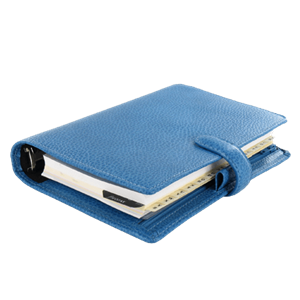 No matter what you call your droopy skin or bat wings under your upper arms, aesthetic plastic surgeon Dr. Basile sees it as a way to improve your appearance with cosmetic surgery. If you are at or close to a healthy, stable weight but still can't get rid of the skin and flab that hangs off your arms, please contact us to plan a consultation with Dr. Andrea Basile at Basile Plastic Surgery. Look and feel more fit and younger with upper arm lift surgery.
Related Procedures