About Abdominoplasty Surgery
For both men and women, loose skin and pockets of fat throughout the abdominal region can be frustrating despite efforts to get rid of it. Significant weight loss, childbirth, and aging are the most popular reasons why an individual may not be able to reclaim a slim and tight stomach. Skin tightening of the abdomen is a body contouring plastic surgery procedure that redefines the abdominal region, achieving great outcomes for patients. Naples, FL aesthetic plastic surgeon Dr. Andrea Basile performs tummy tuck surgery that is based on the results desired. This cosmetic treatment at Basile Plastic Surgery allows men and women the opportunity to have a gorgeous new figure and more confidence.
Tummy tuck surgery can be offered to both men and women. If you find yourself upset over loose or wrinkly skin in addition to pesky pockets of fat in the tummy section, this body contouring procedure can help produce a slimming and more toned appearance. Dr. Basile advises you to be at a normal weight before undergoing this treatment. Tummy tuck surgery is not a substitute for weight loss — it treats loose skin. A form of liposuction is generally incorporated during the procedure to remove fat. If your stomach area has good skin laxity, but you still are not satisfied with how your tummy looks and feels even if diet and exercise has failed, another option can be liposuction. Women interested in abdominoplasty should be past childbearing to make sure the results are not compromised.
Abdominoplasty is performed with the patient under general anesthesia. There are numerous surgical options that come into consideration when this surgery is performed by Dr. Basile, which is geared toward the individual's current condition. To start, the incision shape is determined based on the quantity of excess skin. Some individuals with an abundance of sagging and loose skin might benefit best from an extended tummy tuck. This abdominoplasty technique makes the incision along the lower abdomen from hip to hip, just on top of the pubic zone. Some individuals who are concerned with minimal skin wrinkling may be better candidates for a less invasive technique. Men and women who receive this treatment still benefit from an abdominoplasty but will simply have a less expansive scar. Regardless of the nature of the surgery, all abdominoplasty procedures at Basile Plastic Surgery involve the excision of hanging skin and liposuction.
When abdominoplasty surgery is completed, you will be carefully examined and sent home wearing a compression device to minimize swelling. Standing upright and walking will be slow going for awhile, so you should take it easy for several days. Standing and moving becomes less painful once the abdominal muscles adjust and the incision heals. You can generally resume a normal routine near two weeks. Workouts can begin around the two-month mark or earlier if you are given permission by Dr. Basile. The tummy area will feel some discomfort and tightness, but you will feel healthy and normal again once healed.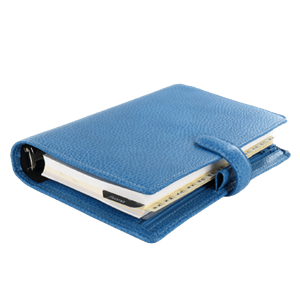 A variety of factors can result in a sagging lower abdomen that leaves behind loose and wrinkled skin. We understand it can be frustrating and challenging — tummy tuck surgery is usually the key to overcoming this. If you are bothered by the stretched-out skin in your abdominal region, whether it is significant or not, surgical body contouring by Dr. Basile in Naples, FL can help you get the body you dream of. We invite you to call Basile Plastic Surgery for more information.
Related Procedures