About Abdominoplasty Surgery
For both men and women, loose skin and pockets of fat throughout the abdominal region can be frustrating despite efforts to get rid of it. Significant weight loss, childbirth, and aging are the most popular reasons why an individual may not be able to reclaim a slim and tight stomach. Skin tightening of the abdomen is a body contouring plastic surgery procedure that redefines the abdominal region, achieving great outcomes for patients. Naples, FL aesthetic plastic surgeon Dr. Andrea Basile performs tummy tuck surgery that is based on the results desired. This cosmetic treatment at Basile Plastic Surgery allows men and women the opportunity to have a gorgeous new figure and more confidence.
Tummy tuck surgery can be offered to both men and women. If you find yourself upset over loose or wrinkly skin in addition to pesky pockets of fat in the tummy section, this body contouring procedure can help produce a slimming and more toned appearance. Dr. Basile advises you to be at a normal weight before undergoing this treatment. Tummy tuck surgery is not a substitute for weight loss — it treats loose skin. A form of liposuction is generally incorporated during the procedure to remove fat. If your stomach area has good skin laxity, but you still are not satisfied with how your tummy looks and feels even if diet and exercise has failed, another option can be liposuction. Women interested in abdominoplasty should be past childbearing to make sure the results are not compromised.
Tummy Tuck Reviews
"Dr Basile is a true artist! - I could not be happier with the results of both my arm lift and tummy tuck surgeries with Dr Basile along with the care I received from Dr Basile and his staff! The results of both surgeries are life changers !"
- Anonymous /
Vitals /
Jan 22, 2017
"My mother, Miriam, recently had a tummy tuck and was exceedingly impressed by the results! The entire family and staff were! She is a mother of five, and after having her babies, she got the procedure done and has never felt better. The overall consultations and process was a breeze, timely, and efficient. Five out of five well deserved stars!"
- C.C. /
Google /
Jul 29, 2019
"Awesome surgeon 👨🏼‍⚕️ with great bedside manners, who also listens to his patients... Office staff was professional and very nice.... Kimble & Ms. Diana (PA) were my favorites!! Can't wait to return for some liposuction!! I had a tummy tuck out of state and wasn't satisfied with the results of the healing of my incision what's so ever :-( My primary care MD suggested I consult with Dr. Basile and she assured me, he would be able to make my 1 year old incision look so much better!! And she was correct; I had the incision revision done 2 weeks ago and after my 2nd post op appt and I honored to say Dr. Basile incision closure techniques is absolutely magnificent!! It looks 💯 percent better after just 2 weeks😃 Talk about happy Thanks Doc!!"
- A.K. /
Google /
Mar 28, 2019
"My Arm Lift Results Are Absolutely Amazing! - Naples, FL - After losing over 100 pounds during the period of 2 years through calorie counting and exercise, I was left with a large amount of sagging skin and loose "junk" under my arms and tummy. I received several great plastic surgeon referrals from doctor friends and began interviewing various plastic surgeons as well as doing extensive research earlier this year. Once I met Dr Basile, I knew that I met the right doctor to give me my much needed transformation. I was impressed with Dr Basile along with his experiences with these procedures and his impressive credentials and certifications. I also appreciated Dr Basile's detailed and conservative nature and also how forthcoming and honest he was to me with respects to preparing for the surgeries and what to expect through every step of the process. I could tell right off that Dr Basile's priorities are for his patients and making certain that they are kept safe and healthy under his care. I met with another PS who insisted that he would do both surgeries at once and would not even give me an option to do the surgeries via 2 separate procedures. I had other PS including Dr Basile explain to me how much I would need my arms to pull myself up, and navigate after tummy tuck surgery. Now that I have had both surgeries, I can't imagine what this PS was thinking (other then himself) when suggesting this to me to have had everything done at once. I do believe there are many plastic surgeries that work well while being combined under one surgery, however and arm lift and a tummy tuck together would not be one of them in my opinion.I scheduled the arm lift procedure for August 17, 2016. The procedure was approximately 4 hours long. As one can see from my before photos (taken the night before my surgery) that I needed quite a bit of work done! I could not had been more impressed by the amount of excess "junk" Dr Basile removed along with his absolutely perfect, neat stitching of the wounds. I was sent home with a compression arm sleeve that fastened behind me similar to a bra. I disliked the compression sleeve, had some difficulty being comfortable sleeping with it, however I did order a few alternative items on my own and did not find anything that was good. One compression sleeve I ordered fastened in the front and was not good at all for me. I also tried wrapping myself in ace bandages with velcro fasteners at the end and they did tend to bunch and move around to much. The compression sleeves I was sent home with did turn out to be the very best available option. I did experience swelling, and some forearm pain especially the first few weeks, however it was all well controlled via the compression sleeves. I also firmly believe the compression sleeves allowed my scars to heal well and remain flat. I stayed on oxi cotton for approximately 4 days and then switched myself over to extra strength tylenol. I am using vitamin E in the mornings and Mederma PM in the evenings for my scars. I have recently noticed that the more time I spend applying the oil / creme and really massaging it into my skin, the quicker my scars are fading. I was able to do long walks at the local mall within 3 days of my surgery and I was back to the YMCA for lower body work outs at 4 weeks post op. I resumed aerobics and zumba classes at 6 weeks post op. I am now 3 months post op and feel great. I do have some numbness still in certain areas near the incisions, however all to be expected and I could not be more pleased with the looks of my new arms! I loved my arms so much that I had a tummy tuck done also by Dr Basile on November 2, 2016. The procedure results are drastic in the most wonderful way! I will post a separate review."
- M. /
RealSelf /
Dec 22, 2016
"Dr. Basille and his assistant Marissa have been absolutely fabulous. After researching extensively for a good surgeon for breast augmentation and a tummy tuck, I finally chose Dr. Basille due to his extensive knowledge, his politeness and honesty. I loved his no frills approach and how thorough he was. He listened and went over all my options in detail. The cosmetic industry is overwhelming and choosing a cosmetic surgeon can be daunting and tiresome. So I am hoping by leaving this review and being so exhilarated by my results, I have done the hard work for so many. If you want a meticulous Dr who will make you look amazing look no further."
- A.L. /
Google /
Mar 16, 2023
Previous
Next
Abdominoplasty is performed with the patient under general anesthesia. There are numerous surgical options that come into consideration when this surgery is performed by Dr. Basile, which is geared toward the individual's current condition. To start, the incision shape is determined based on the quantity of excess skin. Some individuals with an abundance of sagging and loose skin might benefit best from an extended tummy tuck. This abdominoplasty technique makes the incision along the lower abdomen from hip to hip, just on top of the pubic zone. Some individuals who are concerned with minimal skin wrinkling may be better candidates for a less invasive technique. Men and women who receive this treatment still benefit from an abdominoplasty but will simply have a less expansive scar. Regardless of the nature of the surgery, all abdominoplasty procedures at Basile Plastic Surgery involve the excision of hanging skin and liposuction.
When abdominoplasty surgery is completed, you will be carefully examined and sent home wearing a compression device to minimize swelling. Standing upright and walking will be slow going for awhile, so you should take it easy for several days. Standing and moving becomes less painful once the abdominal muscles adjust and the incision heals. You can generally resume a normal routine near two weeks. Workouts can begin around the two-month mark or earlier if you are given permission by Dr. Basile. The tummy area will feel some discomfort and tightness, but you will feel healthy and normal again once healed.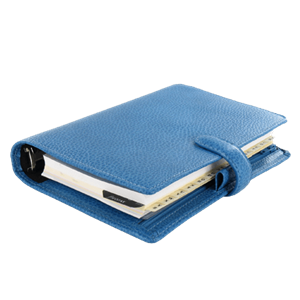 A variety of factors can result in a sagging lower abdomen that leaves behind loose and wrinkled skin. We understand it can be frustrating and challenging — tummy tuck surgery is usually the key to overcoming this. If you are bothered by the stretched-out skin in your abdominal region, whether it is significant or not, surgical body contouring by Dr. Basile in Naples, FL can help you get the body you dream of. We invite you to call Basile Plastic Surgery for more information.
Related Procedures