To diminish the effects of aging and to avoid lines, wrinkles, and lax skin from occurring on the forehead and upper face, Basile Plastic Surgery in Naples, FL is pleased to offer BOTOX to area patients. This facial rejuvenation treatment offers amazing results and is popular among both women and men. This injectable can make a dramatic improvement to dynamic facial wrinkles, which are the result of expressions and movement with the contracting muscles on the forehead. These facial lines go away when the face is relaxed, but dynamic creases can still remain. This muscle relaxer is a purified strain of type A botulinum toxin that temporarily freezes the movements of the underlying tissue and muscle. To diminish the appearance of these static lines and wrinkles, BOTOX is carefully injected to relax and soften the skin. This specific injection is most commonly administered by aesthetic plastic surgeon Dr. Andrea Basile between the brows where the number "11" appears, around the eyes (Crow's feet), and throughout the forehead.
BOTOX injections are used for patients who hope to diminish and soften the visible look of dynamic wrinkles, lines, and moderate folds on their upper face in a nonsurgical way. BOTOX is often thought of as a preventative anti-aging treatment even if static wrinkles have not yet formed — keep in mind how often you find yourself making facial expressions. It is an effective noninvasive solution if you have obvious forehead wrinkles or frown lines between the brows. It is also a solution for Crow's feet around the eyes. If you experience more severe and deeper lines, a combination of BOTOX and a filler may be a better option. Also, if you are over the age of 50 with moderate to severe skin laxity, you may be a candidate for a facelift surgery. This delivers a more impactful result and it is meant to last years. Basile Plastic Surgery offers various facelifts, blepharoplasties, and brow lifts as effective options.
BOTOX Reviews
"I'm so excited that my hair stylist recommended Dr Basile & his wonderful staff. I recently moved to the area & have been using the same providers in Atlanta for many years. I needed a Dr with strong expertise for Botox treatment & a highly skilled aesthetician with solid experience. Dr Basile was fantastic. He's very personable & skillfully applied Botox to get great results. Julienn (aesthetician) is very knowledgeable about skin & effective treatments. I have very sensitive skin & she provided a facial that helped my skin stay healthy with any damage. In addition, I had CoolSculpting performed by Amber Roberts. She also has strong skills & experience. She took the time to explain the entire process & answer all of my questions. I couldn't be happier with my results. The office/treatment rooms are very comfortable & convenient to get to. Thanks to the whole staff!"
- L.B. /
Google /
Mar 01, 2018
"Dr. Basile's office is wonderful! The staff are super attentive and understanding. I love getting my Botox here, he does such an amazing job, I always leave happy! I had Coolsculpting done here as well and my results are amazing on my tummy! I can't wait to come back for more treatment on my other trouble spots!! A++"
- K.C. /
Google /
Mar 01, 2017
Previous
Next
BOTOX injectable treatments are completed as an outpatient procedure right at Basile Plastic Surgery. If it is your first time to visit our office in Naples, FL to get BOTOX, we may perform the treatment within the same day as your initial consultation with Dr. Basile. You will be asked to make various expressions using your upper face, like frowning, squinting, smiling, etc., to help us to mark where the injections are to be placed. The face will be prepared and BOTOX will be injected under the skin using a fine needle, followed with a cool compress to help decrease discomfort, swelling, and bruising. You can ask for a numbing cream to help make the procedure more comfortable, but it usually is not needed. BOTOX treatments typically take around 10 – 15 minutes, after which you may get back to to your usual day almost right away.
Following the BOTOX injection, you are allowed to return to your typical schedule, although strenuous activities like exercise should be postponed for a minimum of a day. You will be advised to sleep with your head propped up for at least one night and to avoid touching your face, which can accidentally spread the BOTOX to other areas. The injected sections of your face can become bruised, red, or swollen for a couple of days, but you should not have any severe or lasting side effects. In the majority of cases, it takes around one week before the final results of BOTOX become visible. The results generally last 3 – 4 months. You can talk to your BOTOX injector about when to make a follow-up appointment at Basile Plastic Surgery to refresh your results.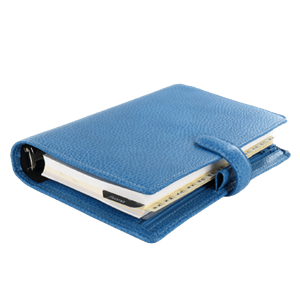 No more worrying! You can laugh, smile, frown, and make any face you want without getting fine lines and wrinkles with BOTOX wrinkle treatments. To smooth out lines throughout the face, we invite you to schedule a consultation appointment with aesthetic plastic surgeon Dr. Basile in Naples, FL to discover more about this revolutionary nonsurgical relaxer for wrinkles.
Related Procedures